Introducing our program!

Learn how to skyrocket your Instagram presence in less than 60 days!
Here's a closer look at what our program includes
9 Sections of Lessons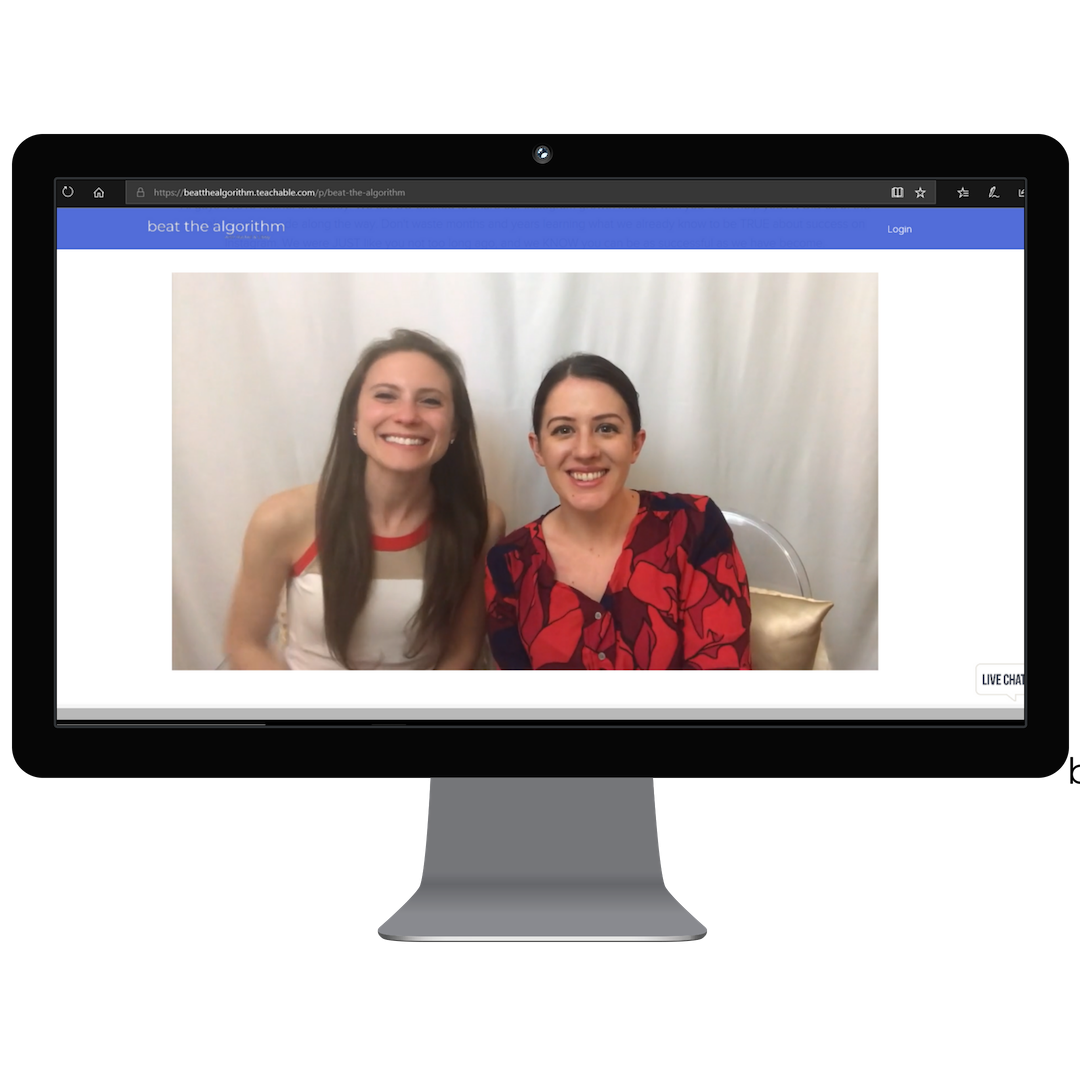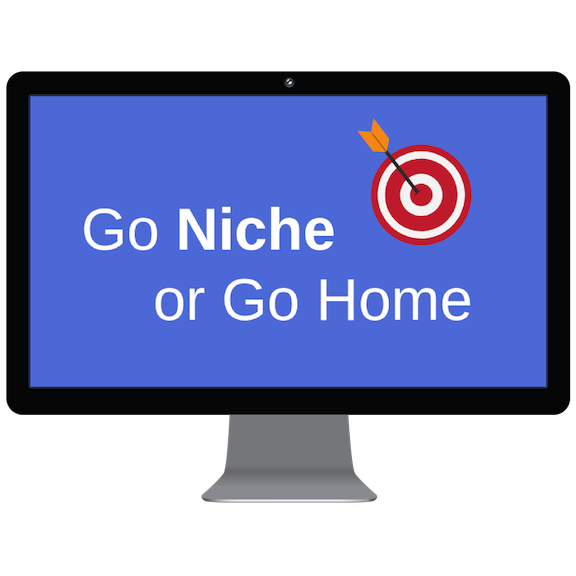 Section 1. Go Niche or Go Home
---
The importance of niching down, and ideas for ways to niche down to suit your target audience and personal preferences.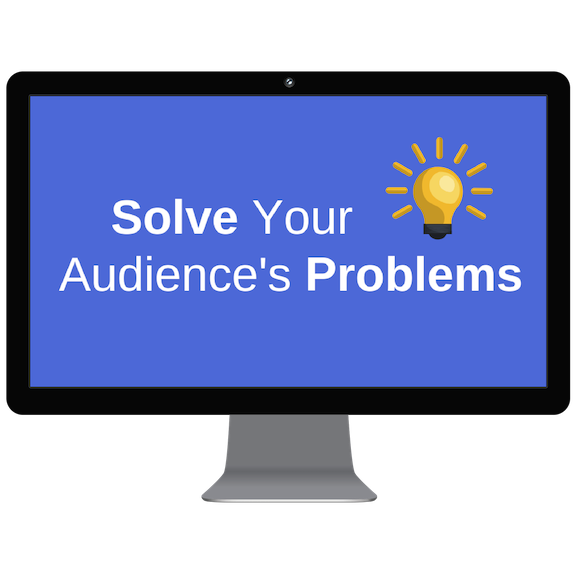 Section 2. Solve Your Audience's Problems
---
Creating your avatar, how to determine and solve your audience's "pain points" or problems, choosing the best Instagram handle for you, and creating your mission statement.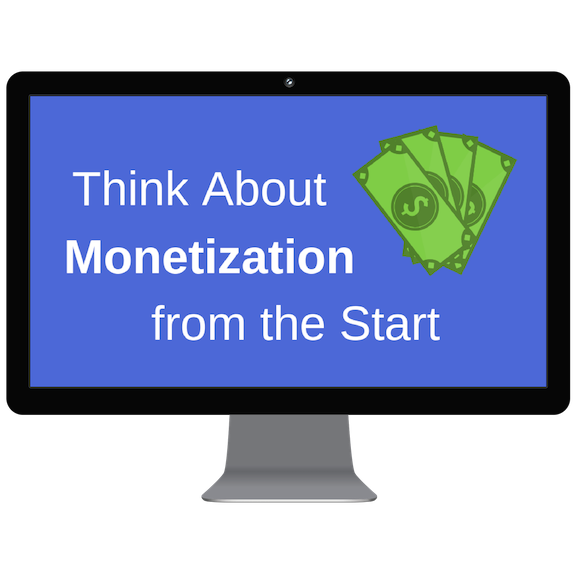 Section 3. Think About Monetization from the Start
---
Why thinking about money from the get-go is very important and will set you up for success in the (short and!) long term. AND ways to make that $$.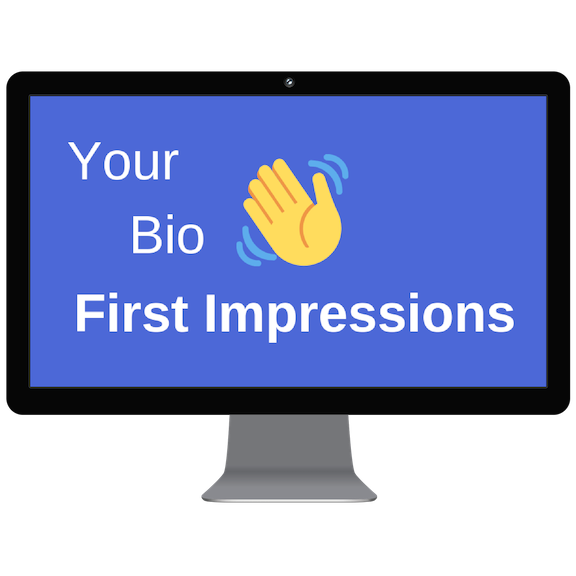 Section 4. Your Bio: First Impressions
---
What to put in your bio to get the most real, engaged followers, and how to most effectively use your one link!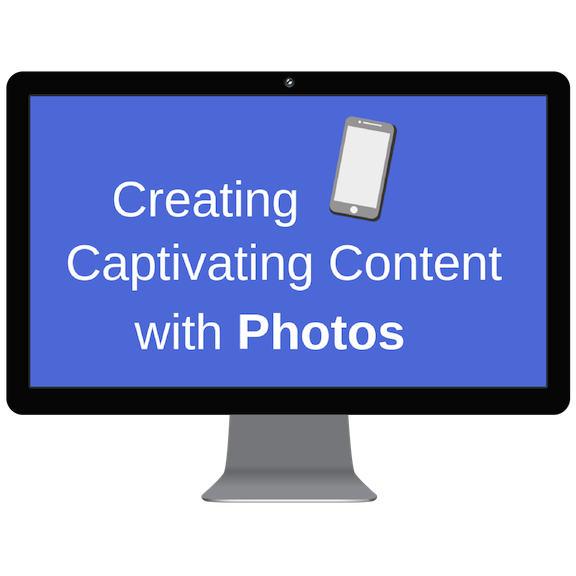 Section 5. Creating Clever Content with Photos
---
One the most important sets of lessons! How to structure your content throughout the week, when to post, themes, creating a personal brand, how to stand out from the crowd, and MORE!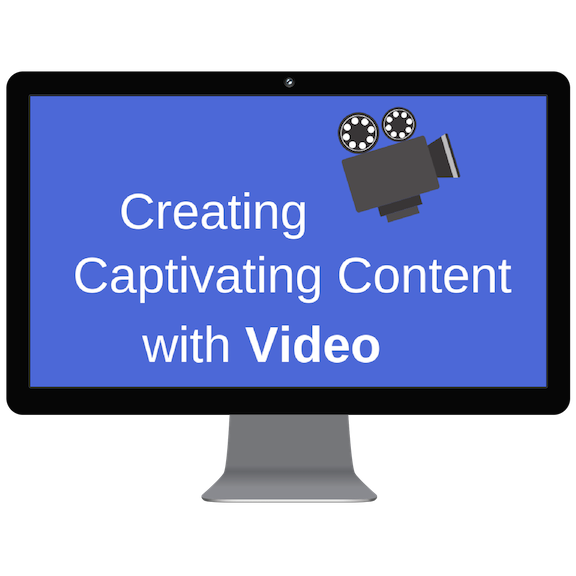 Section 6. Creating Clever Content with Videos
---
Videos show others who you really are, and builds know, like & trust with your audience. Learn all about how to take and edit videos with iMovie.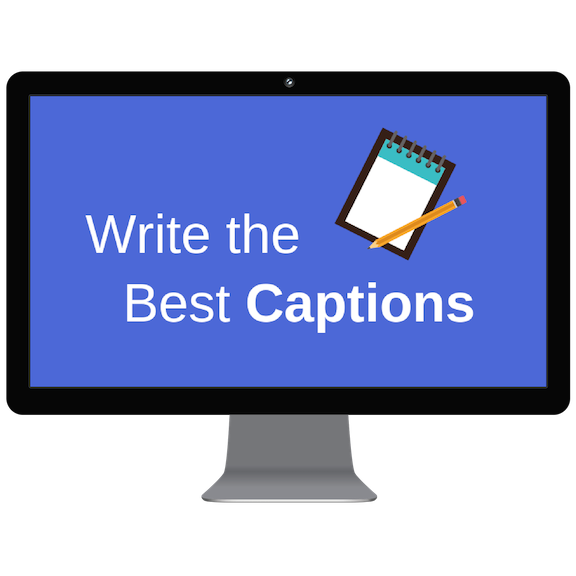 Section 7. Write the Best Captions
---
Photos & videos are important - but what you SAY really draws people in. How to craft the best captions to meet your audience's needs and help your skyrocketing growth.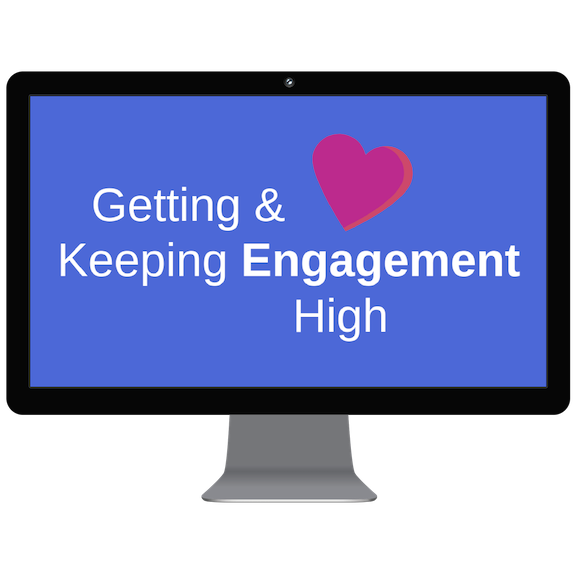 Section 8. Getting & Keeping Engagement High
---
Growth is good - but it's only as good as your engagement (numbers of likes and comments). Learn how to keep that engagement strong.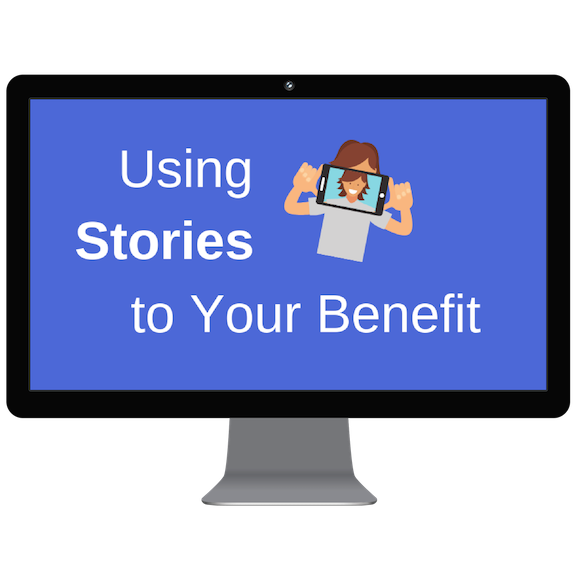 Section 9. Using Stories to Your Benefit
---
Stories are one of the best ways to build know, like, and trust with your audience - for them to feel like the really KNOW you! Learn best practices and tips & tricks here.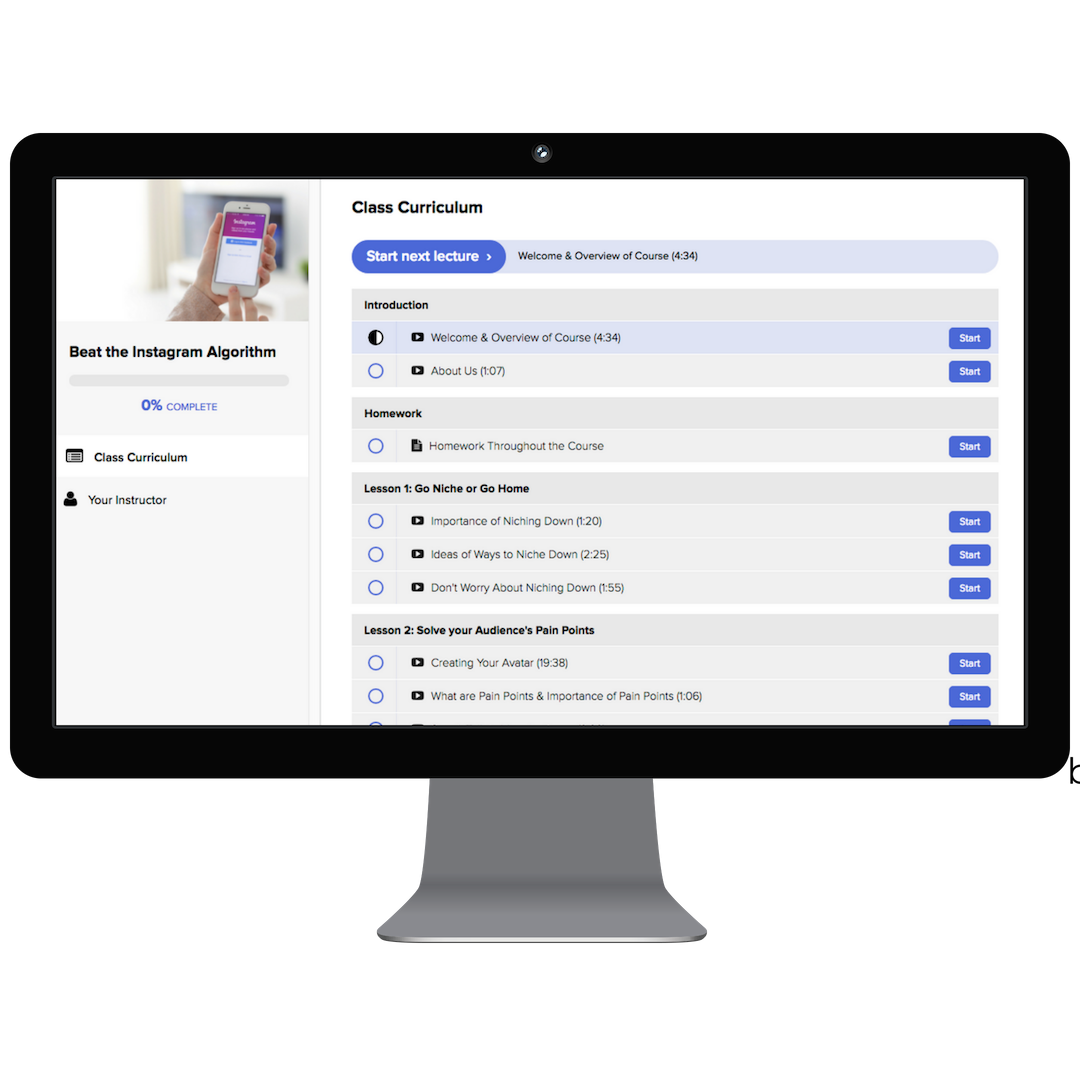 Here are the lesson sections in more detail!