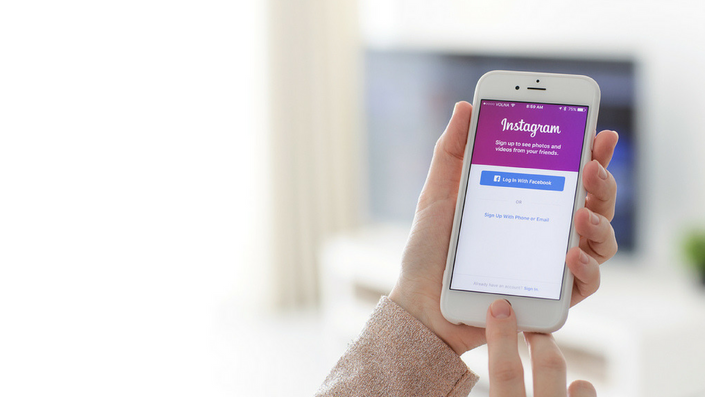 Beat the Instagram Algorithm (36 CPEU credits)
Learn how to quickly grow thousands of real, engaged Instagram followers
Have you ever thought any of the following?
There's no hope for me to grow on Instagram, it's too saturated with others in my same line of work
Instagram must have me on their "bad list" and aren't showing my posts to my followers
Why is she growing so much faster than I am?
Instagram is out to get me, there's just no hope for me
What I'm posting is not any different than what other people are posting
I just don't have the time and resources to grow on Instagram
I don't know where to start - this is too overwhelming
I feel like I have to buy Instagram ads in order to grow
This whole thing is ridiculous I should just give up
I don't want to have to spend all day every day thinking of new content to post, I don't have that kind of time!
The truth is, what you're doing isn't working. There is an easier way.
And, WE GET IT! We were in your shoes just months ago
Here are screenshots from OUR growth over the past year

@collegenutritionist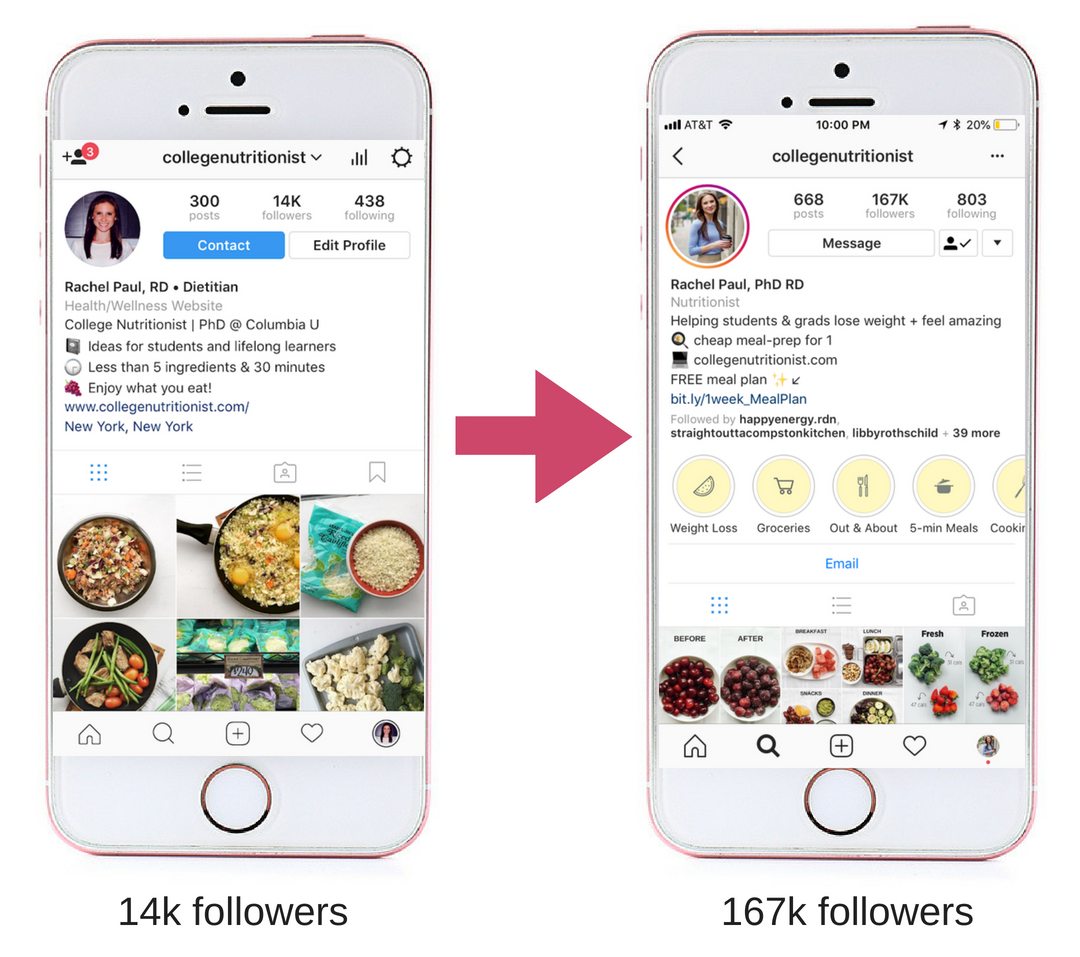 Rachel (@collegenutritionist) grew from 20 thousand followers to 160 thousand followers in 6 months
@nutrition_business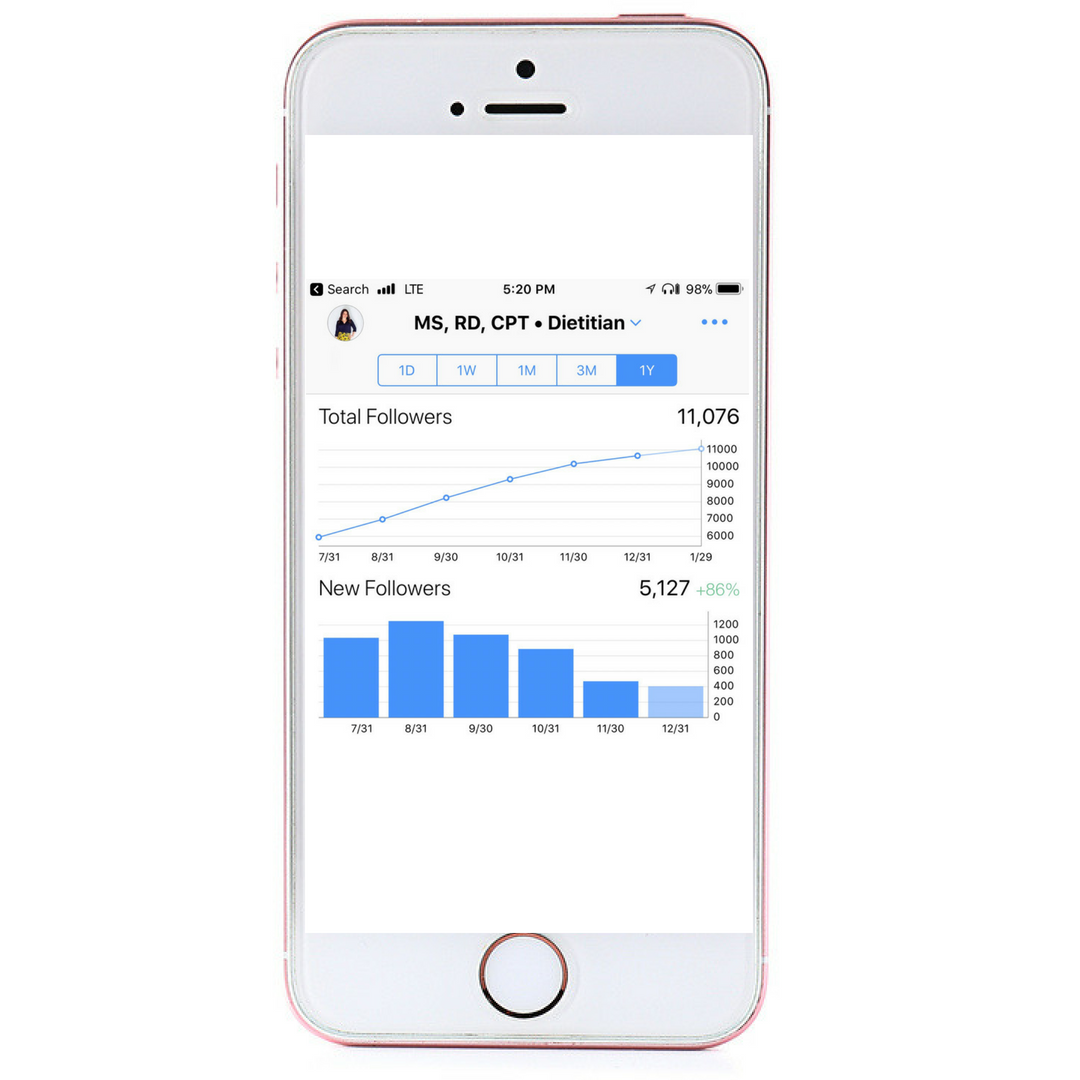 There are only 90 thousand people in Libby's niche in the US (total!), and she was able to capture more than 10% of them in less than 1 year
Take a minute to imagine…
Spending 1-2 hours per week (that's IT!) developing your Instagram content
Having your Instagram images at the top of the Explore page, where people can easily find you and follow you
Having a constant flow of traffic to your blog, e-course or e-book, or other service
Building trust with your followers, creating a true community
Introducing...




This step-by-step course shows you how to stand out from the crowd, and rapidly grow your following and likes per post (also called "engagement")
More traffic to your blog or website = more people buying what you have to offer
Ultimately, more followers and engagement on Instagram can help you increase your financial income online
Think of this as a crash course to achieving the Instagram account you've dreamed of
In just a few hours – we'll teach you the action-driven skills it took us years to learn
This can be YOU!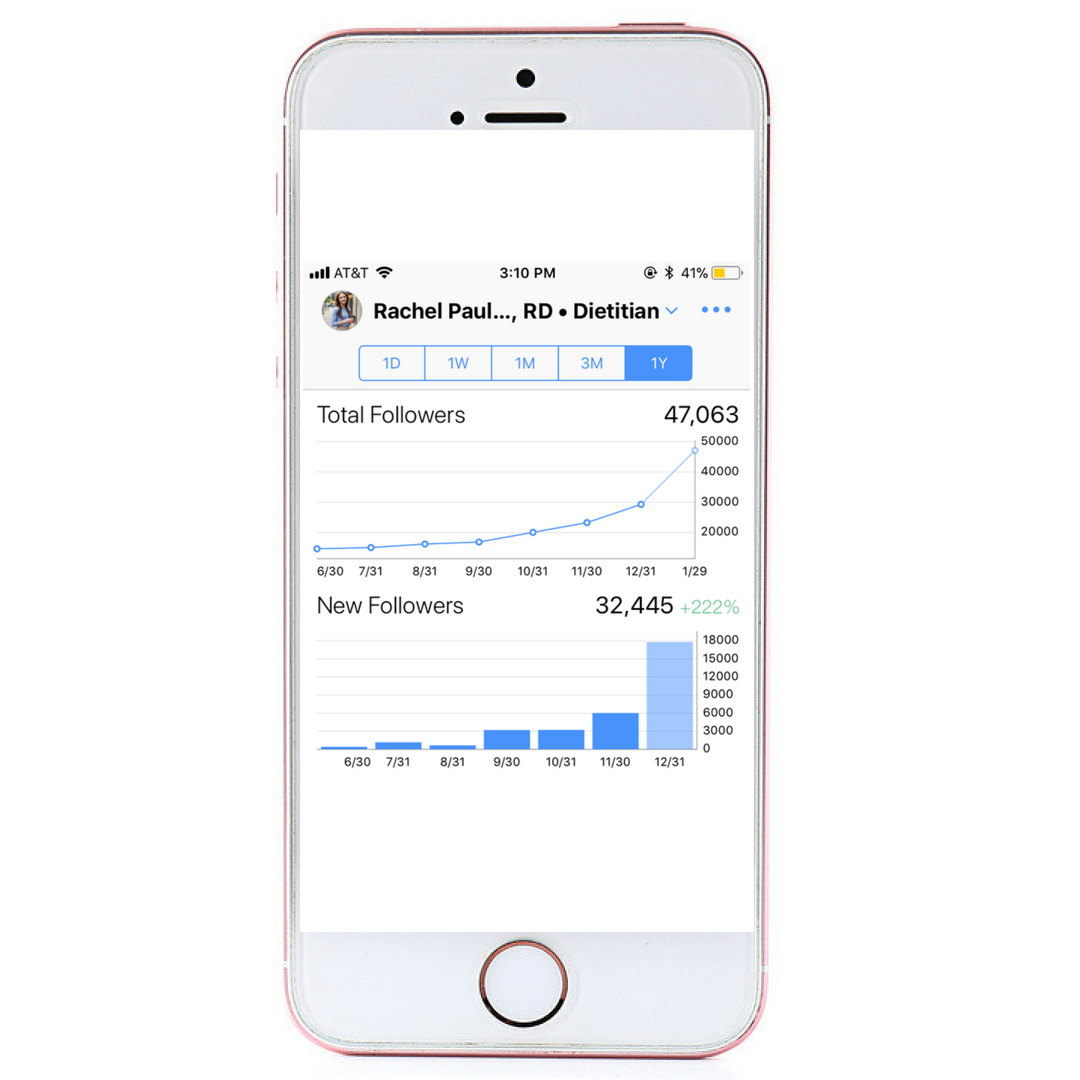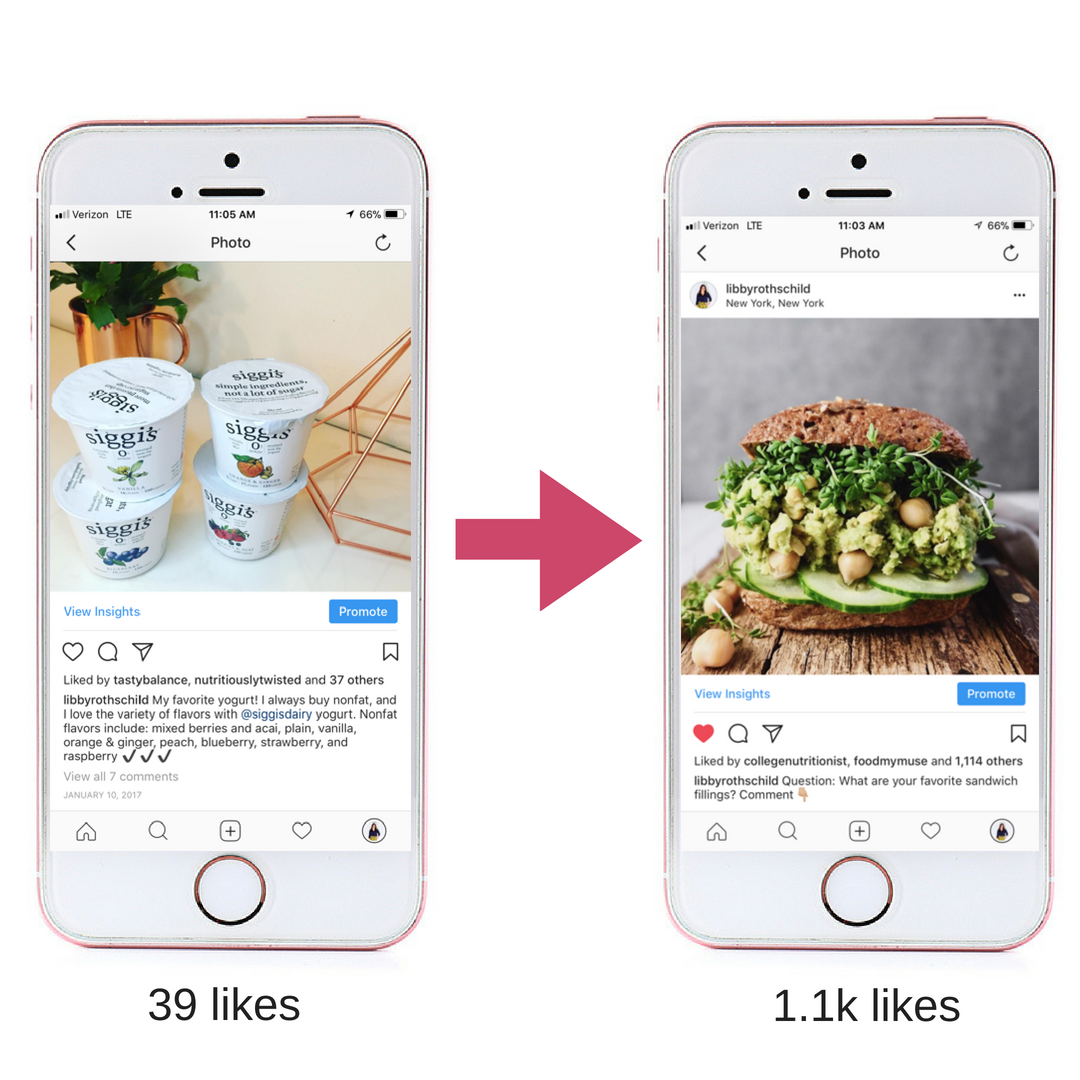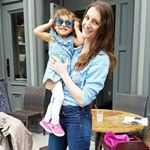 "I registered when I saw how successful Rachel's page has grown over the past year. I admired her style and content so I figured I would give it a shot. Libby & Rachel exceeded my expectations. The curriculum was so organized and Rachel and Libby each had their own expertise that they brought to the course. I already had a great niche, but my page was stagnant for a year - not budging from 10,300 followers.

After implementing the recommendations, in a little over 10 days I got over 1,300 followers! I finally understand what my audience wants and in return, getting followers, likes and profile visits has never been easier. I now get over 100 follows per picture. My Story views have doubled and more people are watching them instead of skipping forward.

I am looking forward to growing my account further and monetizing my Instagram to obtain clients and collaborations with companies. I would highly recommend this course to anyone who has the drive to success, but feels in a rut. Thanks Rachel and Libby!"
- Nicole, @worksitewellness
Course Curriculum
Introduction
Available in days
days after you enroll
Homework
Available in days
days after you enroll
Lesson 1: Go Niche or Go Home
Available in days
days after you enroll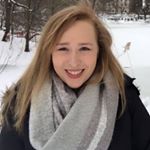 "I approached Libby and Rachel because I felt my Instagram account was stuck at the 10K mark and I wanted to grow a business from my followers on Instagram.

Libby and Rachel helped me focus in on my niche to make my account more specific and targeted at the client that I wanted to reach.

The result was amazing since focusing in more I have gained 400 followers in a week. I've been able to develop relationships with very big name companies in addition!

I would recommend Libby and Rachel to people who feel like they are stuck and are unsure of where to go next with their IG."
- Lindsey, @eatoutloseweight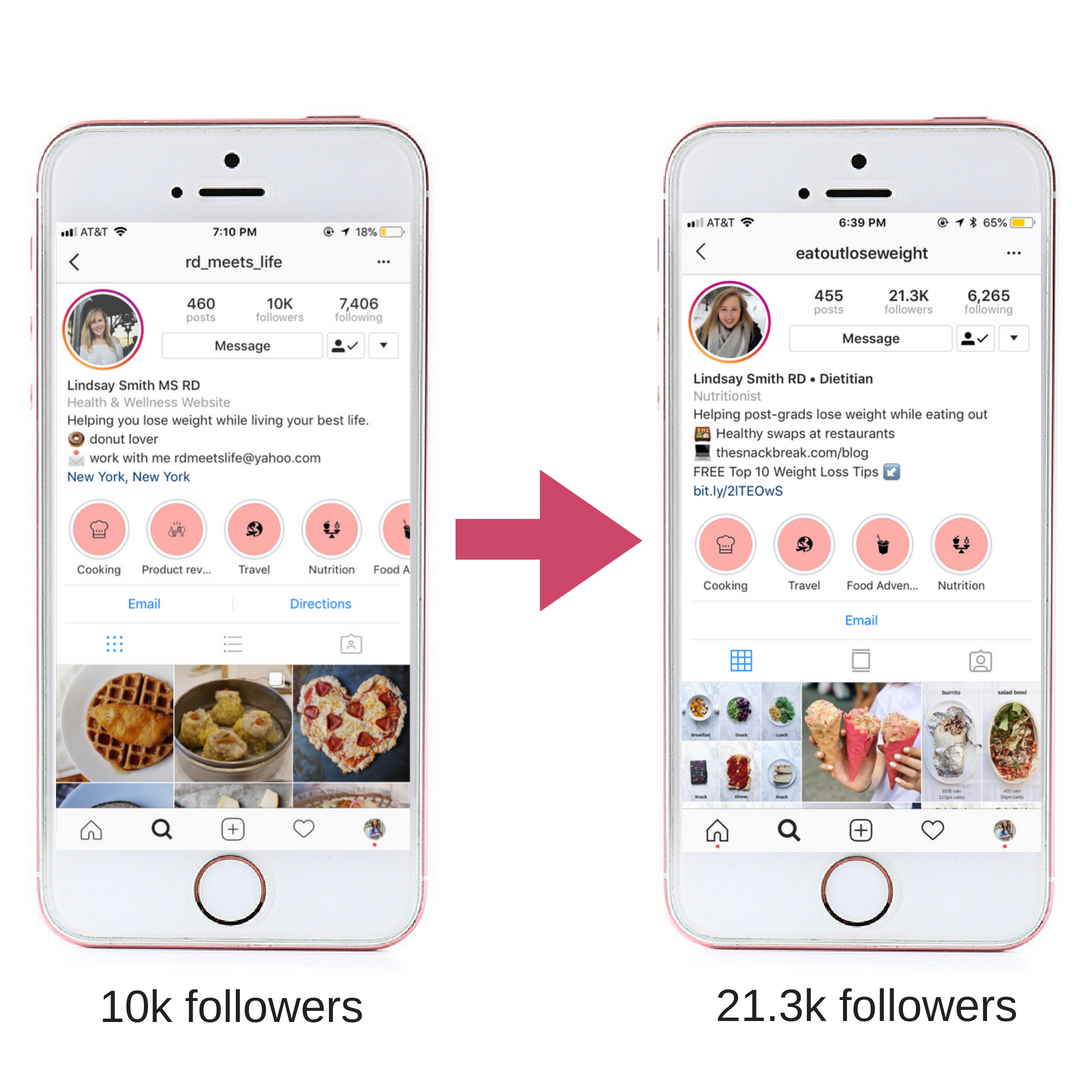 Who is This Course For?
Most Levels (But Not Total Beginners)
If you have chosen a handle and posted on Instagram even once, this course is created to help you take action and stand out. Our past students range from 92 followers to 12k+ followers. Our proven strategies will help you increase your account's number of followers, engagement on your posts, and confidence with your Instagram strategies.
People Interested in Making an Influence in their Field
Our former students have become experts in their chosen fields after implementing our strategies. They also FEEL more confident in their online businesses.
Bloggers and Entrepreneurs
We have taught busy professionals from around the world ranging from students, to single moms, to young professionals. We are busy ourselves, and can STILL make Instagram work for us; we want to show you how our proven strategies can help you stand out and increase engagement. We are both nutritionists, but we have created our modules to help those in any profession.
Who is This Course NOT For?
Beginners Who Need Motivation to Start Instagram
If you are unsure about the power of Instagram as a platform this course will be to advanced.
Beginners Who Are Unsure if Social Media is Worth Their Time
If you think that Social Media is not a worthwhile endeavor, this course is not for you.
Personal Instagram Feeds Who Aren't Entrepreneurs
If you consider Instagram a hobby and you think that trying to make money from your endeavors is a waste of time, this course will not be a great investment.
Lazy People Who Don't Want to Put in the Work
If you aren't willing to put our strategies to work, this course is not for you. We want to help students who want to see results.
People Who Think They Already Know Everything About Instagram
If you are satisfied with your current Instagram status this course might not be the right fit for you.
You'll also get these bonuses...
Bonus #1. Top Resources - $79 value

Bonus #2. Checklists for Instagram Success - $29 value

Bonus #3. Money Making Systems - $97 value


Bonus #4. How to Use iMovie - $223 value

Bonus #5. Private Facebook Community - $318 value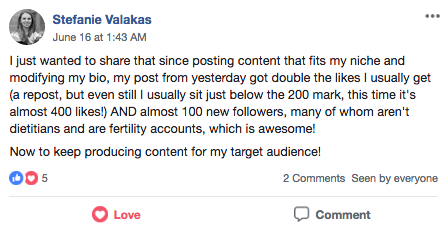 Bonus #6. How to Make Money Blogging - $117 value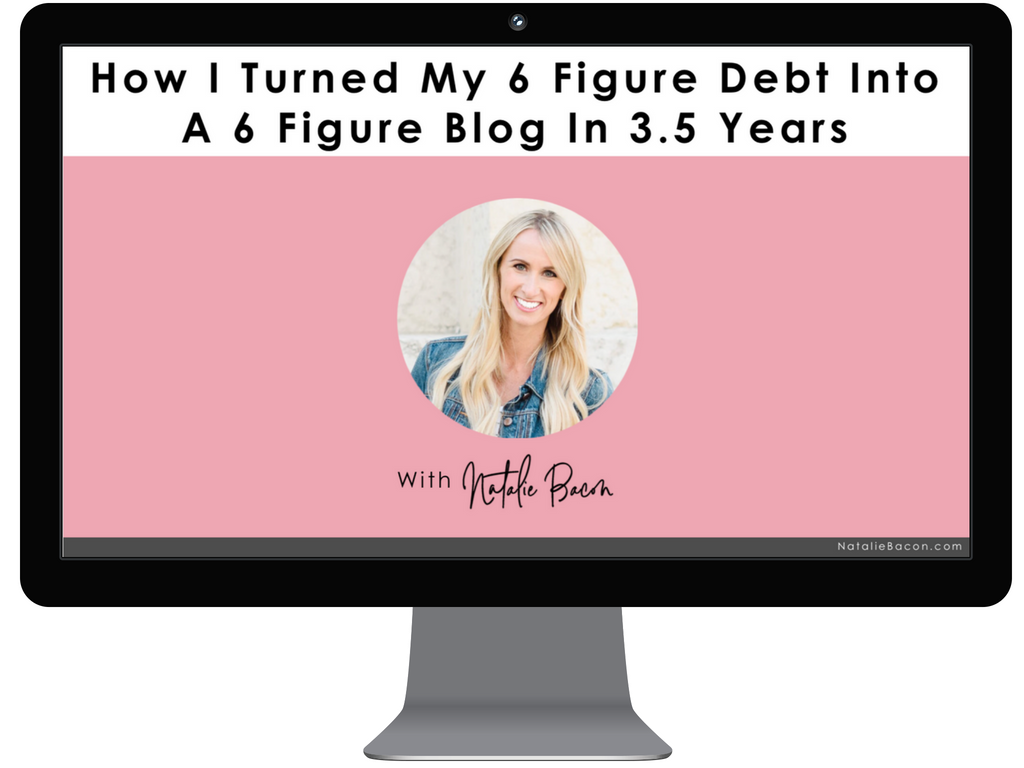 Bonus #7. Pinterest Strategy Training - $117 value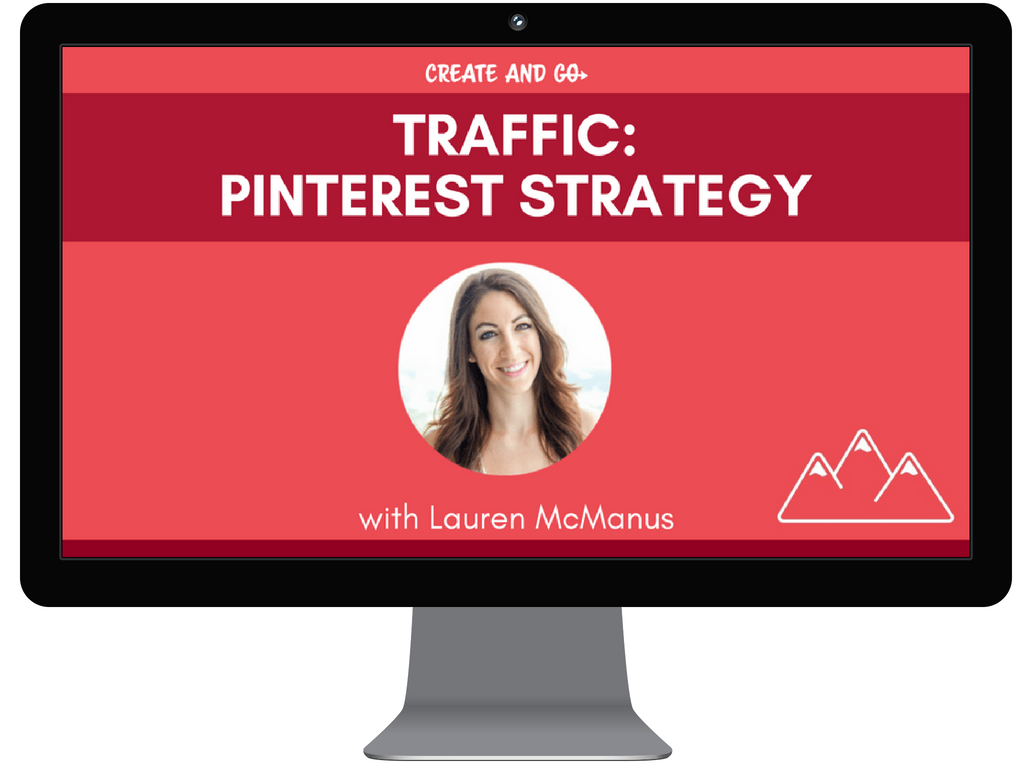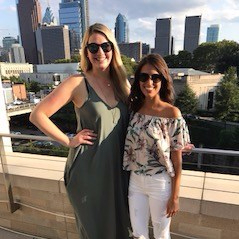 "We saw our account grow and even got 1800+ likes on one post (a definite first for us)! We found it to be a great learning experience for what we're already doing well and what we need to do better. We would absolutely recommend Libby & Rachel to people who need to focus down on their niche and are open to change!"
- Melissa & Liz, @twohungryworkwives
So you're getting all of the above...

30 Day Money-back Guarantee
We give you 30 days to implement everything we've taught in this course. If you do that, and find that it wasn't helpful – of course, we want to give you your money back! You will only be eligible for a refund if you show us what you implemented, the worksheets you've completed, and prove that it didn't work to your benefit.
Remember, you will get out of this course what you put into it!
Frequently asked questions
When does the course start and finish? How long do I have access to the course? It starts immediately - as soon as you purchase, and you have access to it forever!
What format is the course in? Mainly video with homework to help you complete exercises and implement the strategies that we teach immediately.
What if I don't have an Instagram feed, but I want to start? This course won't tell you how to upload a post or how to go live from the Instagram Platform. We want you to have taken the first step to familiarize yourself with the basics of Instagram BEFORE you buy this course.
What if I've been on trying to grow on Instagram for years? This course is for those who are already posting on Instagram - so that means you! Rachel was posting on Instagram for 4 years before implementing these strategies (and then seeing amazing success!).
When Instagram updates - will you update your course? Absolutely! A lot of what we cover is evergreen, but we will constantly be on the lookout for new features and add our tips in the course as they come up.
Does you course have an affiliate program? (What is an affiliate program?) Yes we do! Affiliate programs are links that are hard coded to give you a commission if you promote our course (if you liked it!), and someone else clicks on the link and makes a purchase.
Do you offer a refund? We would never want you to be unhappy! We have a 30 day return policy, BUT, it does have it's restrictions. In order to receive a refund, you must complete the work, show us proof that you've implemented all of the lessons, and that it did not prove useful. The reason is this: we cannot be held accountable if you aren't willing to put forth the effort. If you do the work, you will see results. Period.
This course would be a big investment for me–is it worth the price? We've invested thousands, and we mean THOUSANDS of dollars in our education of online business and Instagram. Learn from our mistakes for a fraction of the cost.
My question is not listed. Not a problem! Email [email protected] (note: not .com!)

with any questions.
If you're thinking...
Who are you guys anyway?? Why should we trust you?
Excellent question!
Your Instructor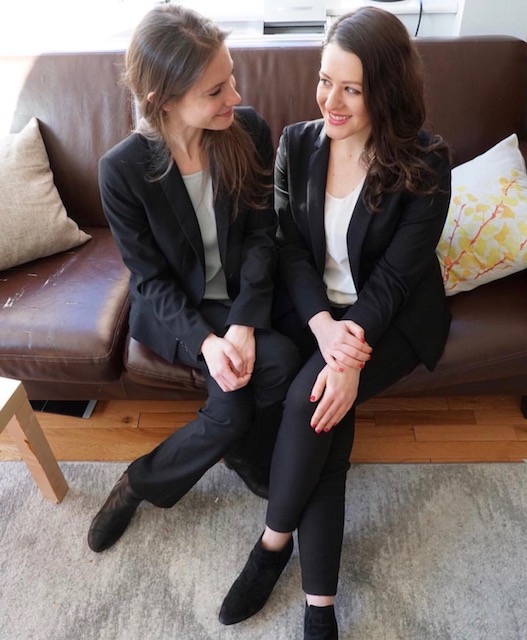 We actually met through Instagram! We both live in NYC and started chatting about Instagram business last summer 2017. We bonded over our love of Instagram and our entrepreneurial desires.

As we started chatting more and more, and hanging out socially, we realized we made a great team. We are a pretty great yin & yang match - Libby is a big picture thinker, and Rachel gets all the details organized. Because we both individually were answering tons of questions related to growing on Instagram, we started teaching others in more formal settings, leading to the launch of this course!
Rachel completed her PhD in Behavioral Nutrition (how to educate others effectively about nutrition) at Columbia University, and works primarily as a nutrition coach to help students and grads lose unwanted pounds. She has worked with top brands such as siggi's dairy, Panera Bread, Morton Salt, and Bob's Red Mill, and has been featured in Business Insider, The Daily Mail, Buzzfeed, The Huffington Post, Cosmopolitan, and Nylon. Through her success with Instagram, she was able to leave her 9-5 job, and work from home full time!

Libby completed her Masters degree in Clinical Nutrition at New York University, and she now creates courses for healthcare providers. Libby works as a business coach for Nutrition professionals by offering both courses and 1:1 coaching and mentorship. Libby's specialties include: social media, business skills, and leveraging your personal brand via live video. Libby manages multiple streams of income through teaching, coaching and course creation.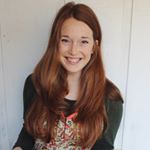 "I was not seeing a lot of growth and I did not know where to put my focus. I was taking photos of food but I lacked consistency and a clear purpose.

Libby & Rachel helped me by finding a specific purpose and helping me serve my followers better as well as be more creative in the photos I was posting. By taking this course, I was able to focus in on what my audience wanted, how I could provide valuable information to my audience, and how to grow a bigger following. When I began to implement the course, I become more consistent in what I could provide to my followers, and planned out my posts I saw much more growth and engagement.

I would recommend Libby & Rachel to people who need to figure out who they want to serve with their Instagram, how to do that effectively, and how to grow engagement and followers. They compliment each other so well and I know will continue to make a power team!"
- Cat, @dinner.made.simple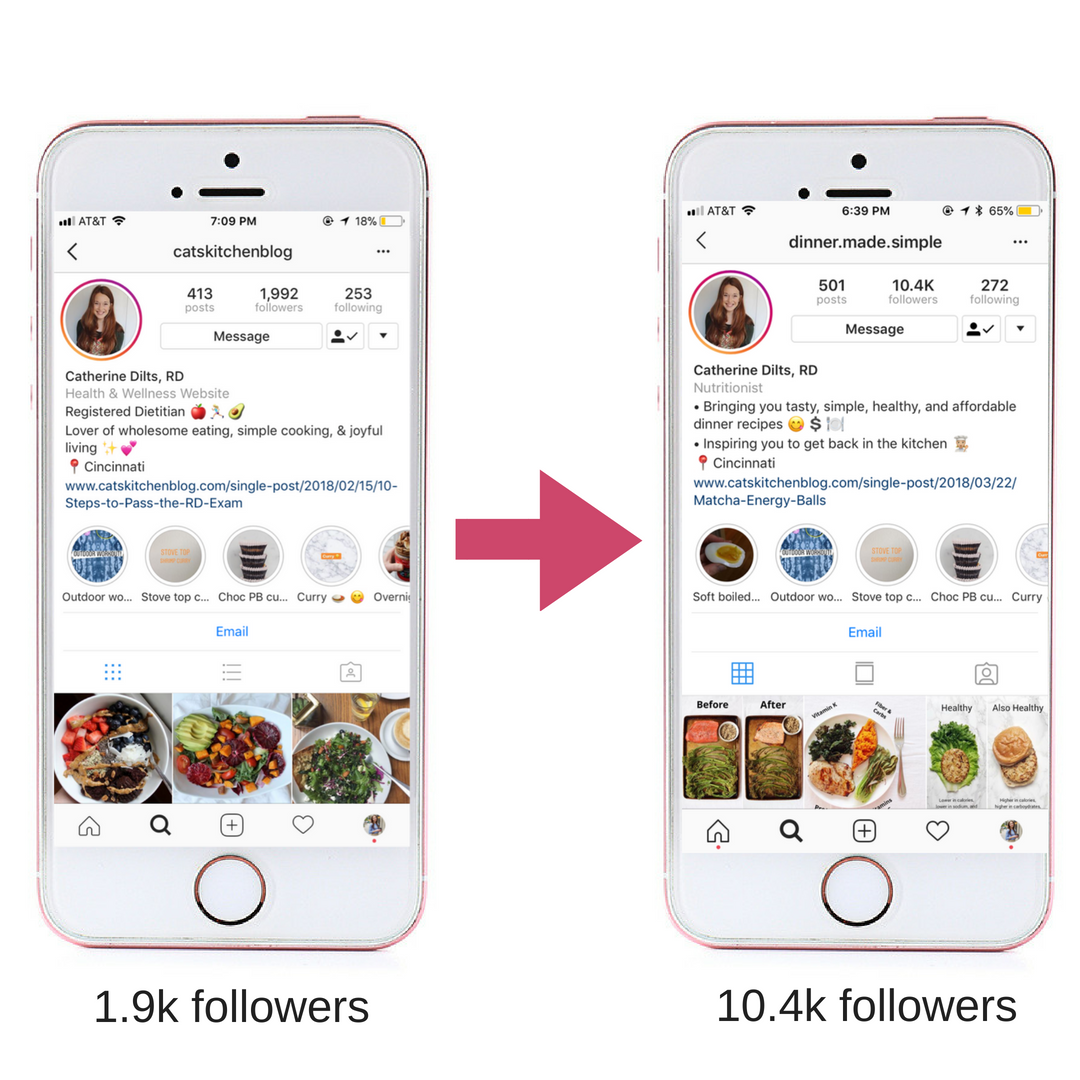 OK! You have 2 options…
OPTION 1
You can do nothing. You can trying to figure this out on your own, and spend unnecessary time reinventing the wheel learning mistakes we've already mastered.



OR
OPTION 2
Take ACTION! You can take all of our secrets and get the results you've always wanted!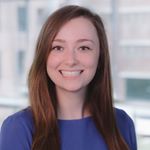 "I had been on Instagram for about a year with very little growth - I'm a natural introvert and I struggled to find the confidence to put myself out there. Libby and Rachel not only gave me the confidence to make my voice heard, but they helped me develop a specific avatar and double down on finding a niche. My engagement has increased tremendously and I feel more confident than ever before."
- Becca, @beccatrd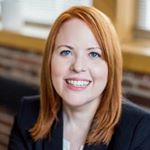 "I now have a strategic plan that I am using to engage and grow my followers. Rachel and Libby give you real, no-fluff answers! They teach what has worked for them so you can find success with your Instagram. I highly recommend the mastermind to anyone who wants real strategies to build an engaged following of their ideal clients."
- Amy, @dietitianinstitute
Please note we are not affiliated in any way with Instagram or Facebook, Inc.